Passport Office
Any Maltese national from the age of 18 years whose passport was lost, stolen, or destroyed must come in person at the Passport Office submitting the below mentioned documentation.. At the office live biometrics will be captured including facial image, fingerprints, and signature.
Form A with sections 1, 2, 5, 7 and 9 filled in.
Original and valid Maltese ID card.
Copy of ID card front and back.
If applicant resides abroad and does not hold a valid Maltese ID card, 1 passport photo endorsed by a recommender is required.
Section 7 on Form A filled in, signed, and stamped by the same recommender. The recommender must be a Maltese/EU/Commonwealth national residing in Malta with a university degree who has known the applicant for 2 years or more.
If the passport was still valid, an original police report must be presented.
---
Additional information
In normal circumstances the passport will be ready for collection after 4 working days against a fee of €70 (September to March) or €80 (April to August). If the application is incomplete, the applicant will be notified. This may cause the entire process to take longer. If one or more of the required documents are not submitted, the application process is stopped immediately.
Urgent service is also provided against a fee of €140 where the passport will be ready in 4 working hours.
An additional fee of €11 is applicable if the lost passport was still valid.
The applicant must collect the passport in person presenting original and valid ID card. On collection fingerprints will be confirmed again.
The passport is valid for 10 years.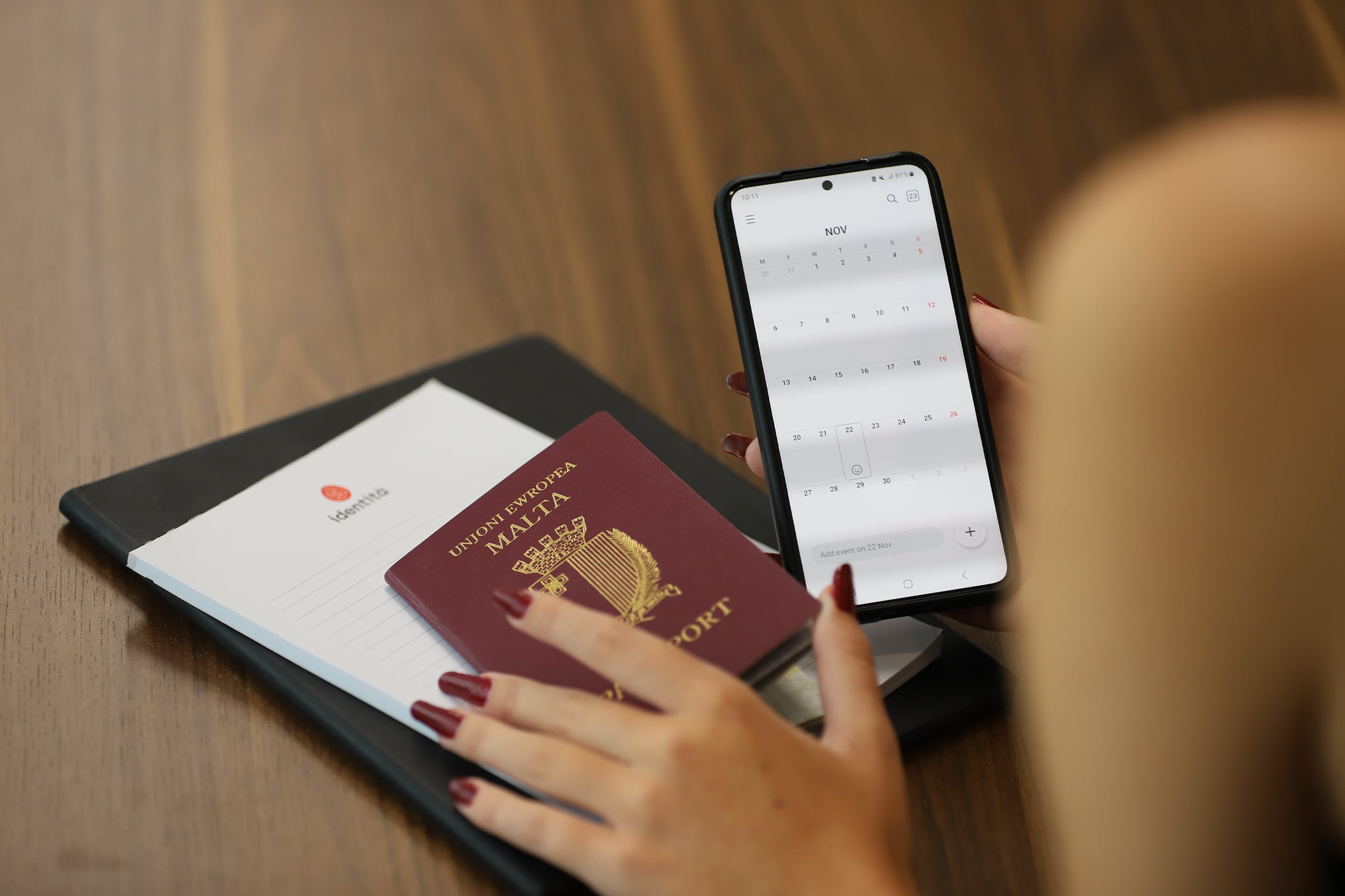 Press the "Book Now" button to
make an appointment.