Passport Office
This document is issued to foreign minors who have their passport lost, destroyed, or stolen while in Malta and there is no national representation in Malta.
The applicant together with his/her parents need to personally go to the Passport Office and submit these documents:
Form A filled in.
Section 6 signed by both parents and the recommender. The recommender must be the official representation in Malta (Honorary Consul).
Section 7 endorsed by the same recommender.
2 passport photos, one of which must be endorsed by the same recommender.
If the passport was stolen, original police report must be presented.
If the passport expired, the original expired passport must be presented.
If the minor was born abroad, original birth certificate, with official translation (done locally in Malta) if necessary, must be represented.
Both parents' valid and original passports or ID cards.
Flight itinerary printout.
An email will be sent from our office to the accredited representation abroad (referring to MFET website information).
Once a confirmation email is received from the accredited representation abroad, the document is issued. The email must confirm the identity/nationality and authorise the issuance of an ETD.
---
Additional information
An ETD is issued to EU nationals and is valid for a maximum of 7 days.
A DOI is issued to non-EU nationals and is valid only for the particular flight indicated on the flight itinerary.
For non-EU nationals the flight itinerary must not include any transits to EU countries as the document will not be issued.
Both documents are issued only if the flight itinerary is presented.
Application must be submitted in person at our office by both parents and collected also by both parents.
This document is issued against a fee of €9.
If the passport/ID card (travel document) was declared lost, an extra fee of €11 applies.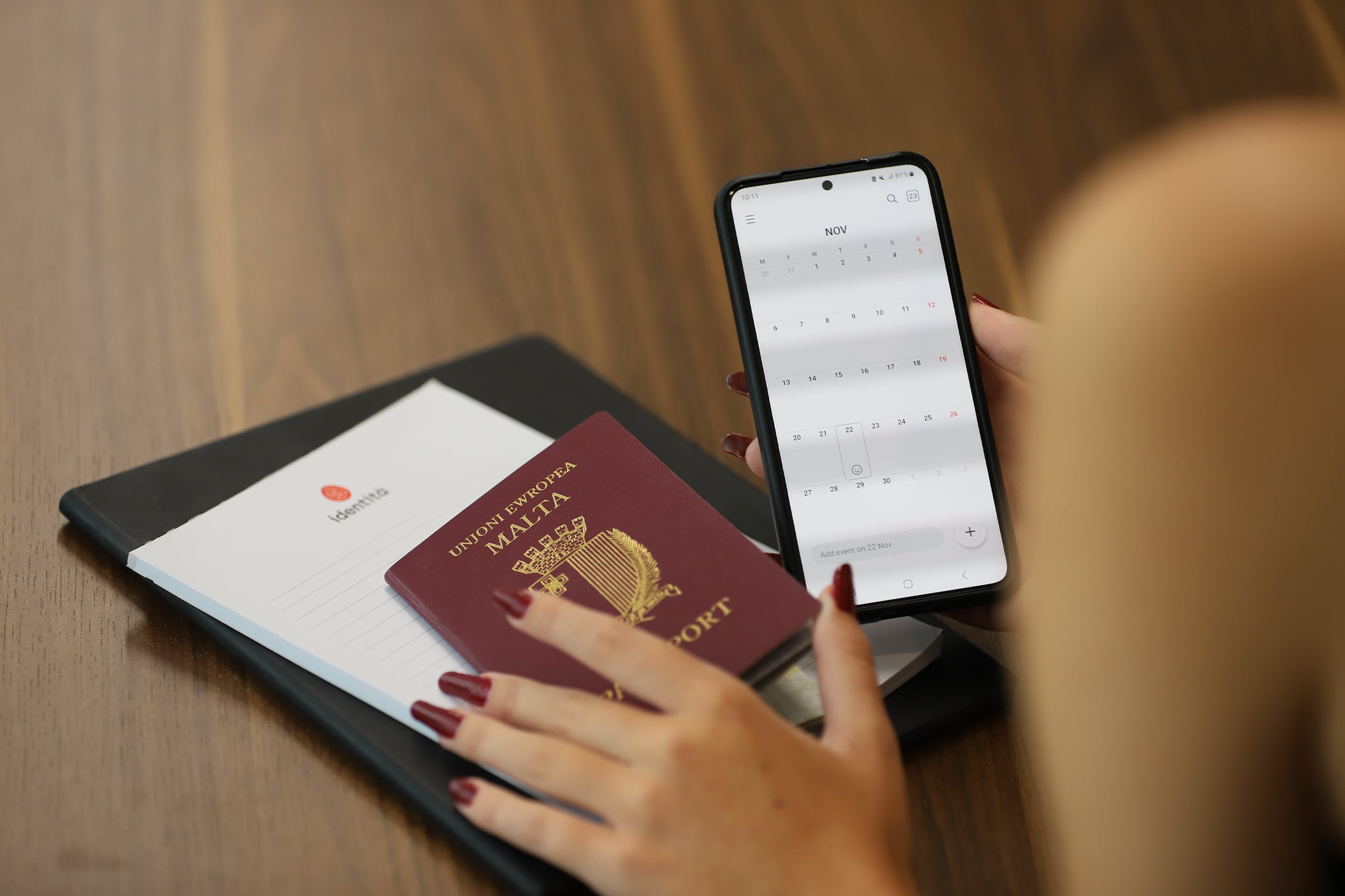 Press the "Book Now" button to
make an appointment.